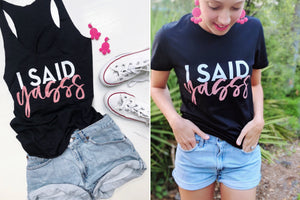 Because "yes" just doesn't cut it anymore. (#amiright) I'm not gonna lie, "yaaasss" or any iteration thereof has been hovering around number two on my list of "Instagram-isms I most want to ban" for awhile now—narrowly edged out from the number one spot by "tribe," closely followed by "I literally can't even." But with that said...I really love these cheeky + on-fleeky t-shirts for brides-to-be, y'all.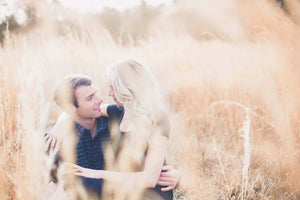 Well, the title of this post kind of says it all. Just in case you missed that part, though, here's an unpopular opinion for you: Being engaged isn...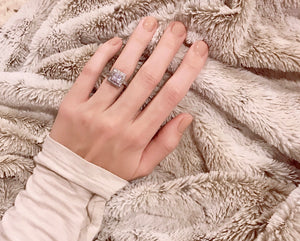 It's officially engagement season, y'all! With that said, I don't need a crystal ball to tell you exactly what your future holds: Soon and very so...
Meet & Greet
Hi, I'm Karley—former speedy bride, current happy wife, and author of How to Plan Your Wedding in Six Months or Less. My husband and I planned our wedding in just 4.5 months, and we love helping other couples navigate through the speedy wedding planning process. We believe in short engagements and forever marriages, and credit our love story to 1 John 4:19. Happy planning!
---
Instagram: @ashortengagement
---
Recent Blogs