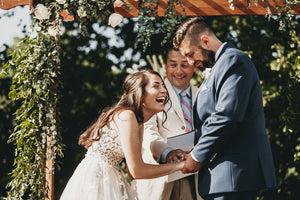 Y'all, this summer will mark lucky number S-E-V-E-N years of marriage for Taylor and I, and I still get butterflies when I come across a good short engagement story! Hearing the unique ways the Lord works to bring two people together never ceases to amaze me. Saley contacted me through our website with the sweetest message a while ago, and as soon as I read a teaser of her story, I knew we had to share it on the blog.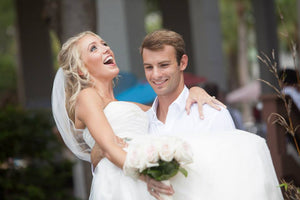 While you might be tempted to think that planning a wedding quickly gives you a pass to forgo hiring a wedding planner, I personally think that a shorter engagement makes a wedding planner all the more essential. Here are a few of the many reasons why!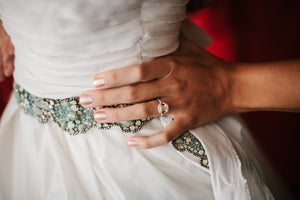 There was a question that lingered at the back of my mind throughout our short engagement that I'm 99% sure other brides-to-be planning weddings i...
Meet & Greet
Hi, I'm Karley—former speedy bride, current happy wife, and author of How to Plan Your Wedding in Six Months or Less. My husband and I planned our wedding in just 4.5 months, and we love helping other couples navigate through the speedy wedding planning process. We believe in short engagements and forever marriages, and credit our love story to 1 John 4:19. Happy planning!
---
Instagram: @ashortengagement
---
Recent Blogs