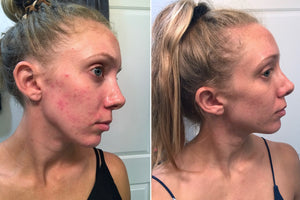 This is a story about a girl named Lucky. Kidding. Actually, it's about the complete opposite: how I accidentally gave myself 
the worst acne of my life
, and what I did to get my skin back under control after figuring out the problem.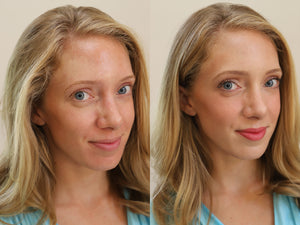 This is an interesting topic because there are so many factors at play when you're in your late 20s. You aren't in your teens anymore, but acne is still a concern. You're not in your 40s yet, but wrinkle-fighting is definitely creeping onto your radar. And let's not forget about melasma and discoloration—AKA, the enemy of every 20-something who loves the sun (or is pregnant, or on birth control). Acne, fine lines, and hyperpigmentation are mostly definitely the Mean Girls of your late 20s and early 30s.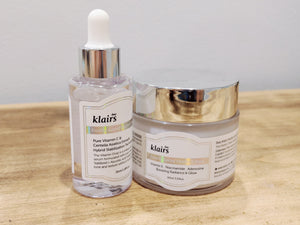 Y'all, that title isn't clickbait. The Vitamin C serum I'm talking about for this week's edition of 
Bridal Beauty
 really did help reverse my Melasma, which I had previously read wasn't possible without some type of hormonal change. To which I now say, 
boo-yah,
 Web MD. 
Meet & Greet
Hi, I'm Karley—former speedy bride, current happy wife, and author of How to Plan Your Wedding in Six Months or Less. My husband and I planned our wedding in just 4.5 months, and we love helping other couples navigate through the speedy wedding planning process. We believe in short engagements and forever marriages, and credit our love story to 1 John 4:19. Happy planning!
---
Instagram: @ashortengagement
---
Recent Blogs