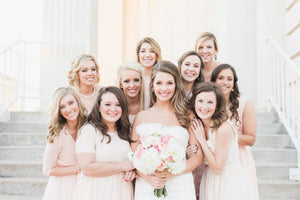 Celebrating with your best friends is such a special part of getting married. It is so sweet to have the love and support of your closest gal pals when you say "I do!" Giving each bridesmaid a small gift to show your appreciation, either when you ask them to be a part of your bridal party or on the day of the wedding, is a customary gesture. 
If you are planning your wedding on a short engagement timeline, chances are that in addition to needing to source things quickly, you are likely trying to stick to a budget! With that in mind, we have rounded up a few budget-friendly bridesmaid gifts that can be on your doorstep in just two days with Amazon Prime!
Meet & Greet
Hi, I'm Karley—former speedy bride, current happy wife, and author of How to Plan Your Wedding in Six Months or Less. My husband and I planned our wedding in just 4.5 months, and we love helping other couples navigate through the speedy wedding planning process. We believe in short engagements and forever marriages, and credit our love story to 1 John 4:19. Happy planning!
---
Instagram: @ashortengagement
---
Recent Blogs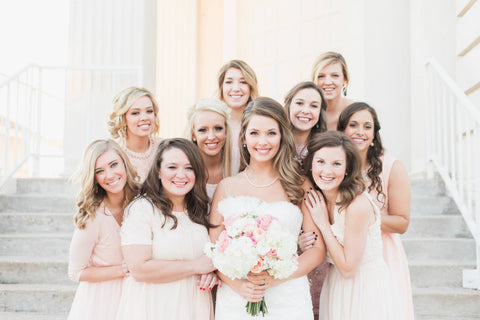 Budget-Friendly Gift Ideas for Your Bridesmaids