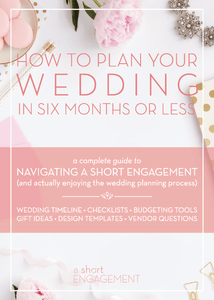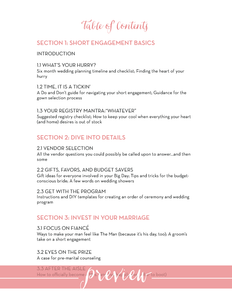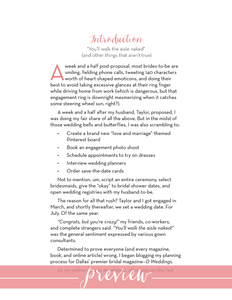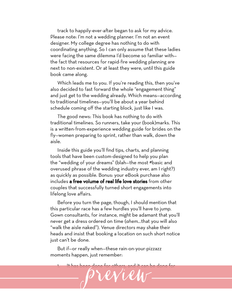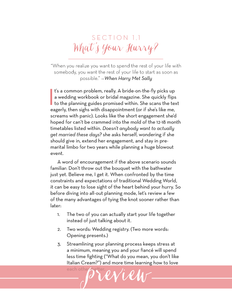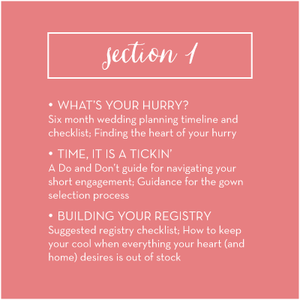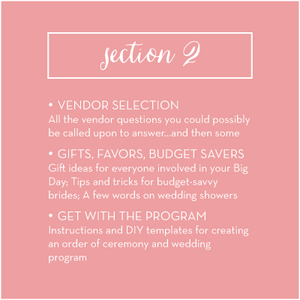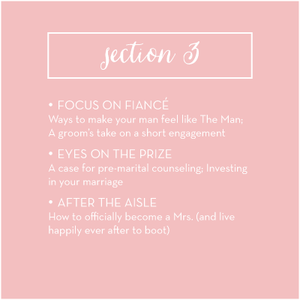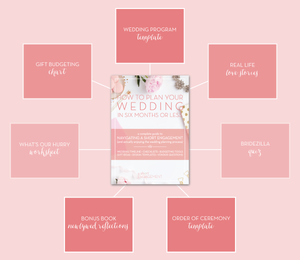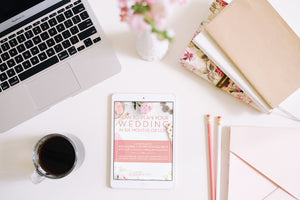 WHAT PEOPLE ARE SAYING
EXCELLENT BOOK! I am so glad I bought this book. It's packed full of great helpful information, great laughs, and great stories. I have laughed and cried through it and received very helpful tips. I was also unaware that it was a Christian based book that was very inspiring and a blessing to read. I am SO glad I have this book!
- K. Smith
Hitched in a Hurry is an EXCELLENT tool for a bride with a speedy trip to the altar! I am in the middle of my own 5 month engagement, and reading this book was a great asset to me in my planning. It offers a condensed timeline, tips on how to make sure you get what you need in a faster than usual time, and keeps the reader grounded by pointing out that the ultimate purpose of a wedding is to begin a beautiful marriage. I would highly recommend this book to anyone who is ready to get married ASAP instead of waiting!
- Hannah Coffman
This book has been my lifeline over the last few weeks! We are 3 weeks in to a 12-week engagement and we are flying through it stress-free thanks to Hitched in a Hurry! Karley's writing style has a way of making you feel calm as you walk through a swarm of details during a short engagement. She is funny, encouraging and honest, and provides extremely practical advice. It's as if I was reading a note from a best friend who had gone down this path before me. I have a type A personality, and her lists (especially the timeline of what to do and when to do it, and what to register for) have been so helpful! They have helped me focus on one thing at a time and avoid the temptation to think about everything I need to do before my big day and quickly become overwhelmed. You may not feel like you have time to sit down and read a book with everything you have to do, but trust me; you want to sit down and read this book! It's a quick read, and you'll be picking it up many times during your engagement. Whether it's 12 weeks or 52, I HIGHLY recommend this book to anyone who wants to stay sane and minimize stress during their engagement!
- Brittany B.
What a great resource for anyone who is getting hitched in a hurry! I myself am in this season right now with only a 5 month engagement, and Karlys book has been very encouraging amidst all the busy-ness of planning a wedding; it has also helped us with the "to-do" and timeline of a quick engagement . Karly presents a Christ centered approach to preparing for marriage which I would reccomend to anyone who is engaged and preparing for a lifelong romance. Great book!!
- AJ
Great book, great read and very helpful!!!!
- Evanne R.